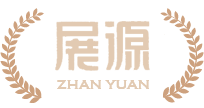 Hai'an Zhanyuan Hardware Technology Co., Ltd. was originally transformed from Shanghai Zhanyuan Furniture Co., Ltd. It is a professional manufacturer of wooden furniture and hardware products integrating furniture design......
Four major trends in hotel furniture design
Travelers go out to relax, leave their tired work, stay away from the familiar environment, and feel the local customs in a new place.
Custom furniture specials | inheritance craftsmanship · tribute to the heart
There are so many crafts in custom homes, and every item in the house is hand-made by many laborers.
What is the difference between furniture and mall showcases?
In our daily life, we often hear all kinds of furniture and all kinds of showcases. It's just listening too much.
Zhanyuan Furniture · Make life better
Focus on hotel furniture
Create star hotel furniture
Strong reputation

Copyright © 2019 Hai'an Zhanyuan Hardware Technology Co., Ltd. All Rights Reserved. 苏ICP备19032727号 Powered by 300.cn